Protect your investment by securing your water well with a Wellhead Security Kiosk from Precision Service and Pumps.  Fully customizable for virtually any wellhead, our steel kiosks mount onto concrete pads using special anchor bolts that can only be removed by authorized personnel.  With extra options like a limit switch to notify authorities if the kiosk is tampered with, and lock boxes to protect the locking system, our wellhead security kiosks provide our customers with the peace of mind that comes with knowing their well is safe and their investment is secure.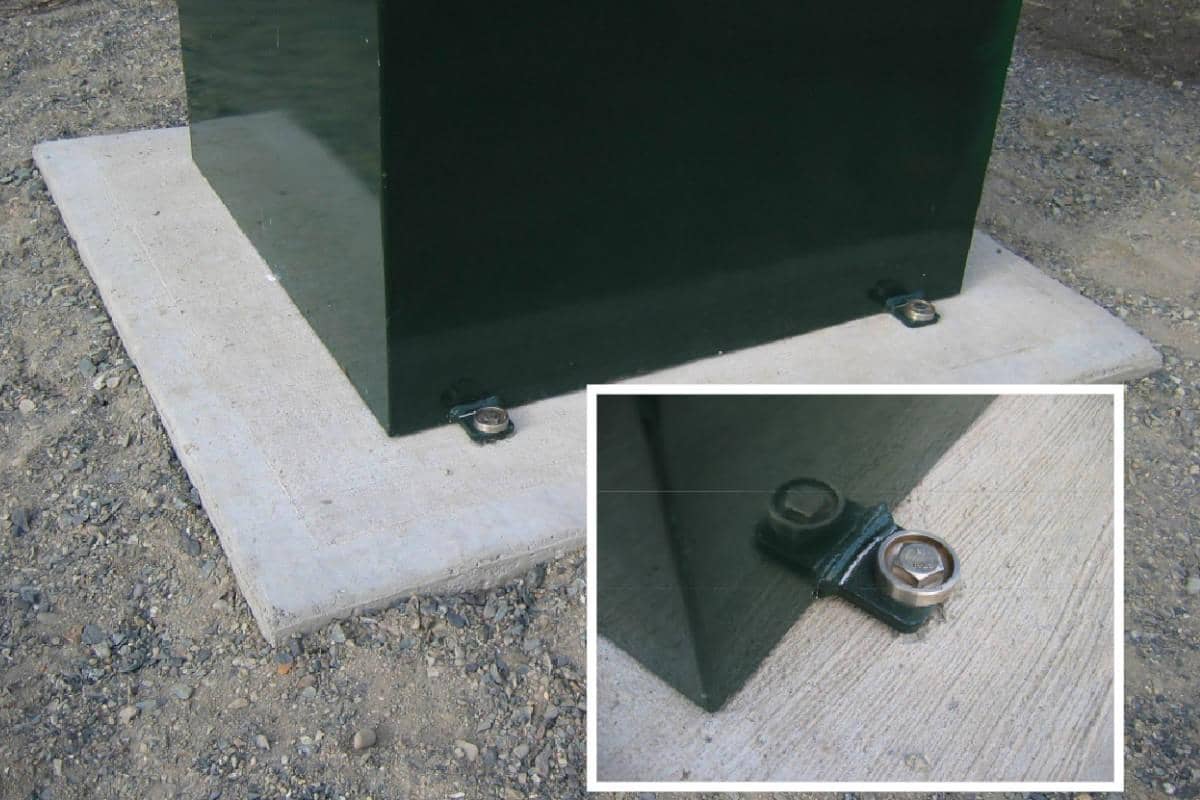 Well-Head security comes in a number of forms from the 5-sided recessed bolts, the various sizes and shapes of the kiosks that encase the sensitive equipment so that weather and would be vandals do not have direct access to the equipment.
Other aspects of security include devices that protect the direct entry lock system on the kiosks itself or in the case of Sea-Cans or entrances to FRP Lift Stations, the placement of "Lock Boxes" which shields the locking device itself for another layer of additional security.