Precision Service and Pumps owns and maintains extensive facilities to provide our customers with unparalleled in-house services and custom solutions.
Fabrication & Welding Shop
All repair work done on equipment or fabrication projects undertaken in our shop are minimally overseen or completed by certified journeyman machinists and or millwrights who's primary task is to follow each repair from breakdown or strip, through the machining process, and finally to its re-assembly again. These line procedures ensure the integrity of the repair as well as the consistency and quality of the job, which is what our clients have come to expect from and look for from our repair shop team.
Precision Service & Pumps policy is to use only new or original factory reconditioned parts that meet or exceeds industry standards, as this is the only way to guarantee equipment repaired by us is the closest to like new condition as we can possibly make it.
We make sure all replacement and machined parts fit properly during the re-assembly stage of each and every pump by way of a number of in-house grading repair checks and controls. During the pre-repair interview and throughout the overall repair process, our Technical Sales Representatives will often provide a series of suggestions and alternative product options when repairing or replacing a pump, motor or valve depending on the correction needed and the task the specific piece of equipment is supposed to perform.
Precision's MIG, TIG and Arc welding experience, with our industry bench-mark equipment topped with the expertise of our master welders gives our projects higher marks than the average shop for our accuracy weldments . Precision Service & Pumps shop can weld, solder and braze Aluminum, Steel, Stainless Steel and a host of other metals and various alloys used in today's construction industry.
All of Precision Service & Pumps Inc. work and repairs is covered by our one-year limited warranty. The details of our limited warranty are available upon request.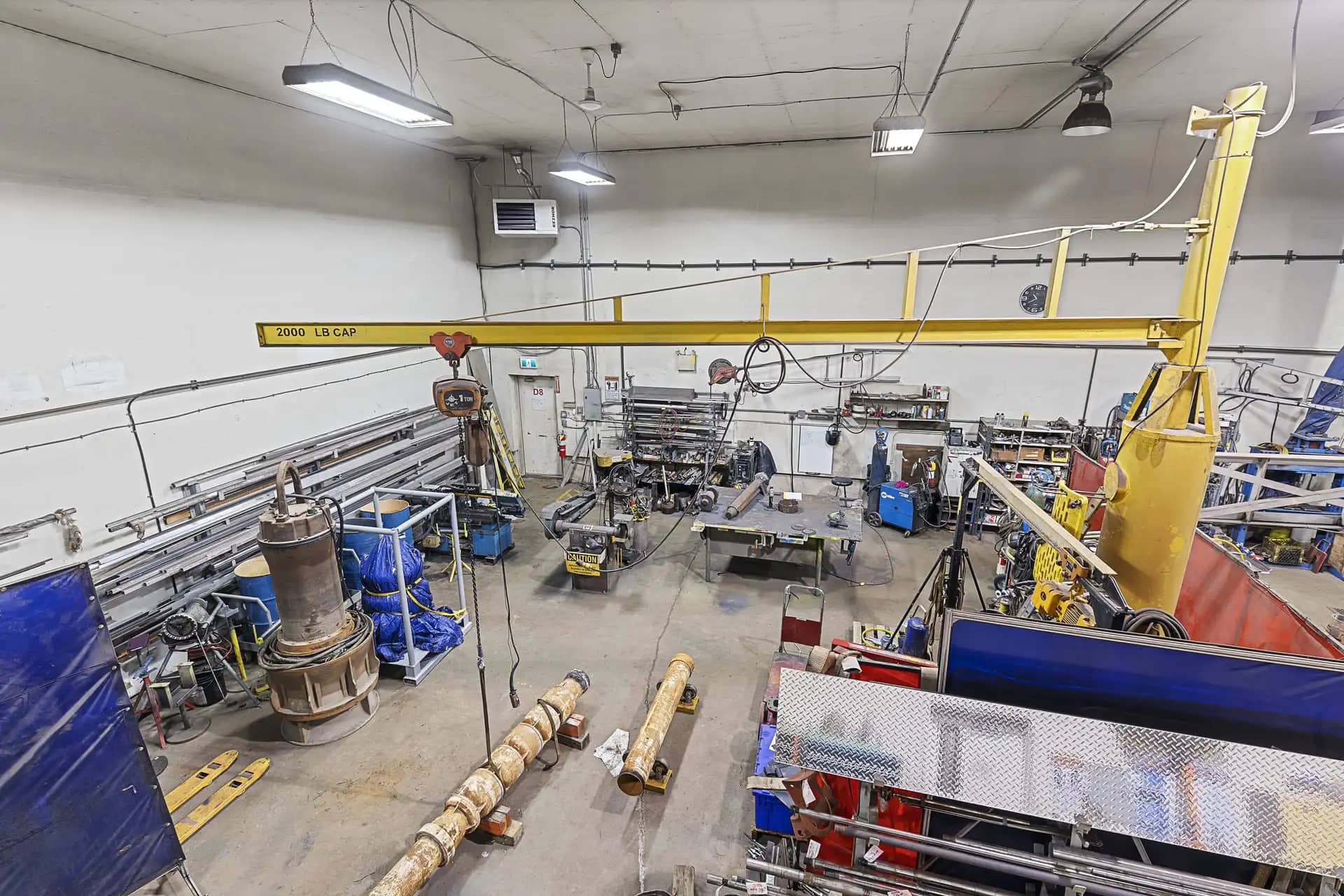 Precision Service & Pumps certified professionals offer a variety of services which include designing, tooling and fixture manufacturing utilizing our conventional milling, turning, welding, assembling, surface grinding, production saw cutting, measuring and inspection services. We specialize in turning and milling of many different materials including Aluminum, Stainless Steel, Titanium, Bronze, and Copper.The wide range of conventional machines we have in our shop gives us the ability to do custom work for clients whose projects need that precise specialty fit.
We have experienced CAD/Solidworks designers and programmers in house who work closely with our skilled machinists to achieve the desired results. We can assist our clients on their projects right from the concept, to the design stage, production phase and finally the actual placement and installation of the custom part or product. These value-added services allow us to work with clients through all stages of the project until we achieve total satisfaction in the design of parts and assemblies.
We also have a network of fully qualified vendors for secondary operations and finishing of parts and assemblies. We also undertake fabrication work, maintenance, repair work and our 24/7 breakdown response services.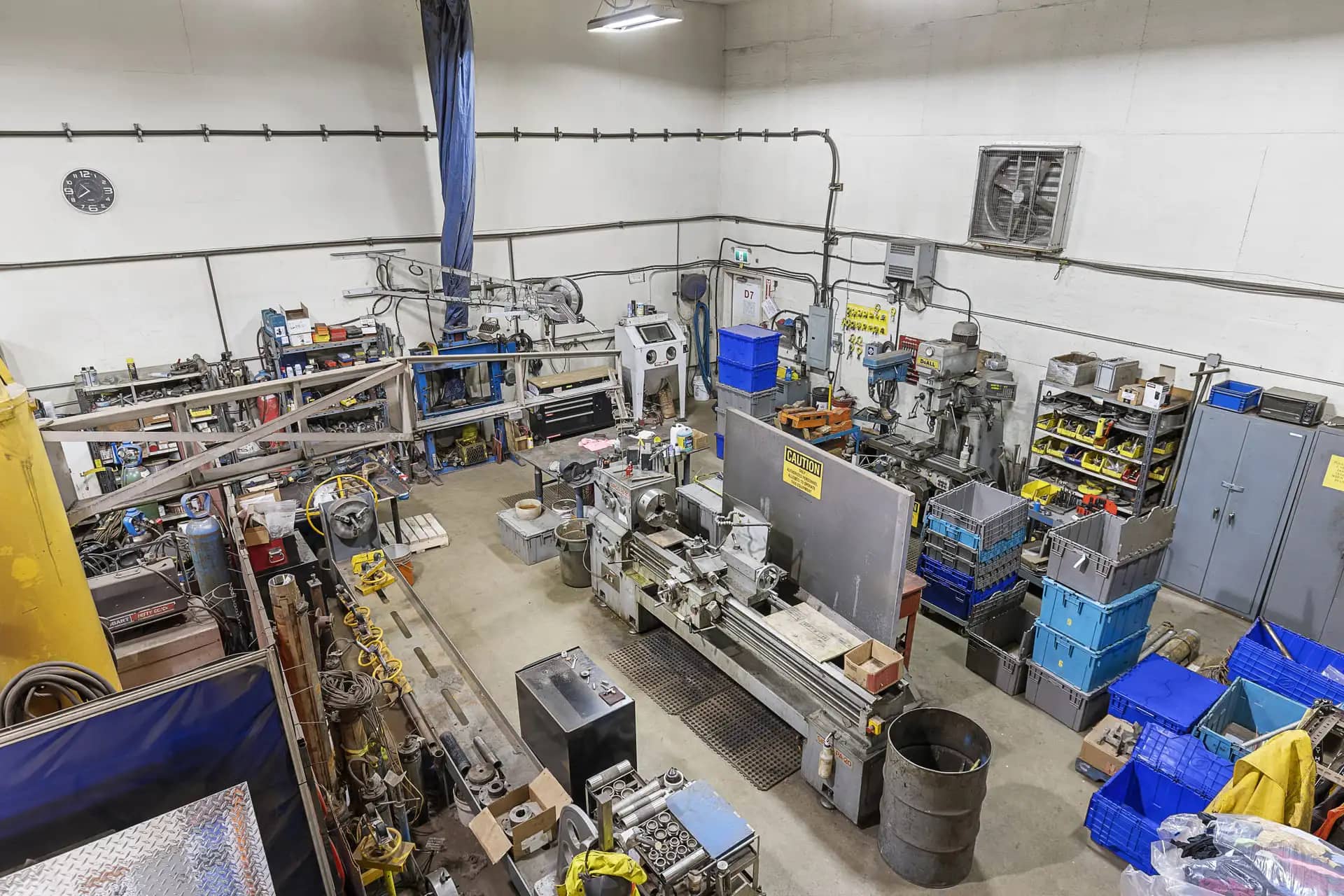 In an effort to help shorten call service response times due to the need for sourcing job related material needs ,Precision Service & Pumps maintains a broad assortment of the most used fittings, plumbing parts inventory, regulators, backflow preventers and valves in our large warehouse.  
We maintain and manage over 3,150 square feet of warehouse space to accommodate the multi-faceted needs of our clients. Our inventory ranges from electrical wire, hundreds of various fittings, made of copper, pvc, stainless steel, brass and cast iron, to many sizes and diameters of piping also made from copper, stainless steel, pvc, abs, galvanized  to various gaskets etcetera. Quality control is vital and Precision's Materials Manager has metrics in place to ensure that your needs and benchmarks are met. Our priority is servicing our client needs to their utmost satisfaction
Our regular warehouse inventory also includes a wide range of back-up rental pumps in all sizes and formats to fit most pumping emergencies when they arise. Should your pump go down, we can provide a back-up 24/7 at very reasonable rates while we fix or overhaul yours in our full service pump repair and overhaul shop. Getting your system back into service in the shortest time frame possible is the commitment and our promise.